Journal Entry:
Thu Jan 31, 2008, 5:33 AM
About The Artist:
This is the Artwork of Ashlie Dawn Nelson. I'm 28 & originally from Bay City, Michigan. I currently live with my Husband in Tucson, AZ, but will be moving to Knoxville, TN in 2008 which is my Husband home town.
Inside my gallery you will see lots of animation from 100x100 Live Journal icons, 50x50 DA user avatars, website buttons, DA stamps & many other animated goodies. I LOVE working with animation and making things move.
That's not all you will see though. I also enjoy photography, especially nature, cemetery & gothic culture and of course my Furry Babies.

I'm also trying my hand at photo manipulations and have allot of collaborations with my Husband
silentfuneral
There is also some goodies for my fans to download. I have a gallery of wallpapers, free website buttons, free desktop icons & free Live Journal icons for your pleasure.

News

First of all thank you so much for all the lovely Birthday wishes I got back around my Birthday. Everyone meant the world to me.

I have some really amazing friends here on DA.

You guys are the best!



Once again I am so behind on DA.

4,566 deviations, 1,968 messages, 16 notes behind to be exact.

So please forgive me for not commenting and faving on your new artiworks from all the artists that I watch on here. I havn't skipped over you, just havn't made it there yet.



Also welcome to all my new watchers.

Thank you for adding me. I must be doing something right to be getting so many watchers lately.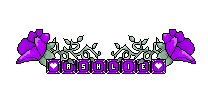 Made by me!

Mood: dA Love
Listening to: The Love Crave
Reading: DA News
Watching: The News
Drinking: Strawberry Crush

Watch