Journal Entry:
Mon May 28, 2007, 6:56 PM
I decided it was time to make a separate page just for all the artwork that has been dedicated to me or manipulated for me in some way or another. Also I'm going to display the lovely souls and my beautiful friends below that have ever bought me prints, paid account time on DA, or made me something even if it was for a contest of mine.

Thank you from the bottom of my heart for all your kindness each of you have given to me. I truly believe in Karma so please know that some way or another you will receive good Karma in return.


[Artwork Dedicated To Me]

~ by ~ My Husband



~ by ~



~ by ~
My Step Daughter painted this for me as a memorial to Scheurmann my kitty that died in 2006.
This is the orginal image that she painted it from.
:thumb44131862: ~ by ~



~ by ~ :thumb58906742:
Another beautiful memorial for Scheurmann. Thank you sweetie.




































~ by

:thumb59089107: ~ by ~








~ by ~









~ by ~ :thumb52108856:
~ by ~









~ by ~
~ by ~









~ by ~
~ by ~









~ by ~ :thumb28635812:
~ by ~









~ by ~
:thumb27497153: ~ by ~









~ by ~
~ by ~









~ by ~ :thumb15975892:
~ by ~









~ by ~
~ by ~









~ by ~
~ by ~

& the dolls below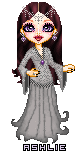 [Tattoo Contest Submissions]

~ by ~

~ by ~

:thumb27069330: ~ by ~

~ by ~

~ by ~

~ by



* Make me something & it will go here *


[Shout Outs!!!]



Just a shout out to some very special people. Thank you for your amazing kindness & making me smile. All these people below have bought me prints sent me art via postal mail, or subscriptions at some time or another. They have amazing galleries & beautiful souls to go with them. Stop by & check them out if you haven't seen yet. Tell them I sent you! If I forgot to list you slap me in the face please. I think I am forgetting someone here. If you buy me a print I will place your avatar here in my shoutbox forever




























Heres another list of special people who have made me things in the past. Wheather it was a contest submission cards, gifts, dolls, icons, ect. Also some of deviants who have bought me prints above.































[Contest Submitters]



These are deviants that participated in my tattoo design contest for my 18 year old cat that passed away Jan 7th, 2006. This contest meant allot to me since it was about designing my baby for a memorial tattoo.








Mood: Cheerful
Listening to: Rapture
Reading: Kim Harrison
Drinking: Cherry Coke